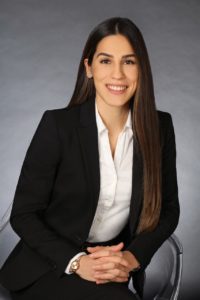 Attorney Şeyma Soydemir studied law at the University of Bremen Faculty of Law. . She passed her legal internship in Oldenburg . Ms. Soydemir is certified as Attorney at law to the Hanseatic Bar Association since 2020. She speaks fluent German and Turkish. Attorney at law Ms. Soydemir is in employment.
Correspondence languages: German, Turkish.
Ms. Soydemir's focus is on traffic law, in particular the processing of traffic accident regulation such as labor law, family law and criminal law. She represents her clients in hamburgand nationwide.